The plan for 2019-2020

Ever wonder what homeschool kids and parents do all day?  What exactly does homeschooling look like?  Well, the really cool thing about homeschooling is, it's designed to meet the individual child's needs.  Therefore, it looks different for every family and sometimes, as is the situation in my case, each child.  You see, we are what is deemed eclectic homeschoolers.  Now, I'm not a huge fan of labels, but sometimes you need them to explain things.
This is going to show you a bit about what our homeschool adventures look like.  For the 2019-2020 school year, we are going more relaxed and student-led for two of our kids while the other two deemed they wanted more structure.
Textbooks or Living Books…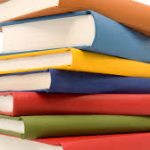 The reality for us is simple.  We are not textbook people.  In fact, I don't even have any textbooks in my house.  Books though, we LOVE books.  Can't get enough books. Probably why I can't find my couch or my bed or walk through my sons' room without tripping over piles of books.  And they keep asking for more!!!
I think though that I might have a problem.  I am a self-professed book hoarder.  I read them and they become my friends and I can't just get rid of them.  This has caused some conflict in the house, but that's a post for another time.
Now one might think that as the children grow up, I will get rid of "childish" books for more meatier ones.  But we're not exactly grade-level learners either.  And just because you read a book as a young child doesn't mean you don't want to re-visit that book later on.  I remember reading Dr. Seuss even in high school.
Learning On Our Own Time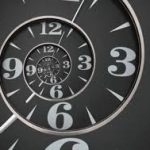 So far you've seen that we aren't textbook learning people and we aren't grade-level learners either.  Next, we aren't time constrained learners.  In other words, learning takes place at all hours of the day, not just from 9-3 Monday through Friday.  I suspect that most all parents whether kids are homeschooled, attend public or private school or some other form, actually do some homeschooling.
A good example of this is today at one kid got up at the crack of dawn and decided it was time for P.E and went and ran 3 miles.  My oldest stays up until 11 pm most nights and does his best work after everyone else has gone to bed.  And whether we are at the grocery store, library, or just hanging out, we are always learning.
So what exactly does relaxed, child-led homeschooling look like?  Is there planning involved?
Again the answer is dependent upon the family and the individual children.
To Plan Or Not To Plan…that is the question
This time of year is both my favorite time and the most vexing time.  Why?  Because I am a planner.  I LOVE making plans and writing down grand ideas and elaborate projects.  My kids…not so much.  Three of them are still in the Love of Learning stage and change educational direction on a whim.  Today, two of them decided that since the sun was out, they'd see if frying an egg on the sidewalk would work. (FYI:  it did not…no where near warm enough for that here).  That didn't stop them though.  The next thing I heard they were outside with a magnifying glass trying to fry the eggs that way :D.  Then they came inside and pulled up the local weather report to figure out how hot it really was.  After determining this, they decided that waiting until the hottest point of the day would be the best time to try their egg experiment.  In the meantime, the three littles went into the backyard on an archeology dig and built a lean-to.
So while I make elaborate plans and activities, my children run off and do their own plans and activities.  Every day there is a plan in place…and every day we get some of it done.  Never do we get it all done.  I have learned to be ok with this because, in the end, this is THEIR education, NOT mine and the best learning always seems to arise naturally.
One of the hardest things I had to learn as a homeschool parent was to trust my kids.  They know what they need to learn and when they need to learn it.  Trying to force my will and desires on them only leads to rebellion.  I provide them with the opportunities and then let them decide how to handle the details.    No matter your teaching style, your kids' learning style, or what you think homeschool is or should be, you CAN make this homeschooling thing work!
It's All About The Kids
Caleb, who is now 16 (going on 30) should technically be in the 10th grade.  And he is. Next fall he will be a junior.   He asked long ago to try online school and fell in love.  He attends Williamsburg Academy and has done so since the 6th grade.  Does this make me a failure as a homeschool mom?  Not at all.
One misconception about homeschooling is that mom has to do it all.  That's just not true.  My job is to make sure my kids are in the environment that will help them to best succeed in life and fulfill the missions that they have been called to do.  For him, it is an online school.
Andre' is 12.  He just learned to read proficiently this year.  At the beginning of the year, he can to me and said, "Mom, I need to learn to read now.  Will you help me?"
My heart about leaped out of my chest as I had been anxiously awaiting this moment that I was beginning to think would never come.  Needless to say, we whipped through some reading lessons and he is now an insatiable reader.  Every other day he is asking for a new book to read.  He went from zero to 8th-grade level reading in less than one year.  It's these moments that remind me of why I do what I do.
Then there are the twins who are 10 now.  I am amazed daily at these two.  If you look at them, you'd never know they were twins.  If you listen to them…you wouldn't even think they were sisters.  They are both so different.  Erin is super quiet…when she wants to be.  Jadin….NEVER stops talking. Erin loves art and all things artistic, the Jadin all about science and all things dirty and messy.  Jadin is self-motivated.  She taught herself to read at 4 years old while also teaching herself math.  She does mostly what she wants because I can hardly keep up with her.  She is also the one who is the most eclectic in learning. She's played 5 different instruments in the last 5 years and is always on the lookout for the next fun and exciting thing.   But no matter their differences, I love them both so much and am so thankful that they are their own person.  I encourage them to pursue their own passions.
With that, I invite you to check out their individual pages for a more detailed look at what each one will be learning next year and why.  Sometimes, the posts will be written by them, others it will be me.  Either way, I am sure you will learn a lot about us, how we function and why we do the things we do.