MEET THE BECVARS
Hello. We are the Becvar Clan, a group of six people, one dog and 4 hens living in Western Washington. It was 16 years ago now that we made the decision to homeschool and we've never looked back!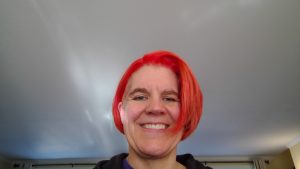 I'm Kimberly Becvar. I work full-time as an Independent Scentsy Consultant helping to bring joy to peoples lives with fragrance as well as a certified aromatherapist. I'm a second-degree black belt in tae kwon do, and in my "free" time – wait, what's that? – I teach myself violin, work on Zentangles, and train for triathlons. I currently host 3 blogs, Fatlady Triathlete, Common Scents Life, and this one. Writing is my passion and I hope to be a famous writer when I grow up.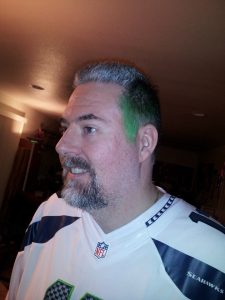 This my dear husband and life partner Anthony. He has been a computer techie for most of his life (currently, he works Microsoft), but his passion is playing bass guitar. He puts up with a lot from our crazy homeschool journey but is always there when we need him. Anthony is an awesome unschool dad and a huge part of what makes our family life run smoothly.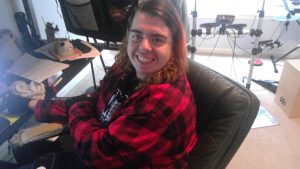 Meet Caleb, the oldest star of the show. He's 16 as of June 2018. He currently attends an online school, Williamsburg Academy, where his focus is on leadership and government/history. These are his favorite subjects. (I think he should be a lawyer, but that's a blog for another time). He wasn't always at online school. You see unschooling allows us to learn in an environment that best fits our current needs. He decided early on that he wanted an online school and Williamsburg Academy has been a God-send for us. Caleb is an incredibly kind person who loves music and all things music related. It is my dream to be able to play like him someday.
This is Andre' who is 12 now. He is an incredible kid who is light-hearted and sees the best in every situation. He has started online school this year as he wanted to follow in his brother's footsteps. While he had apprehensions at the beginning, he is loving it more and more each day. His passion is photography and videography. He says when he grows up he wants to work for National Geographic. He is who I wanna be when I grow up.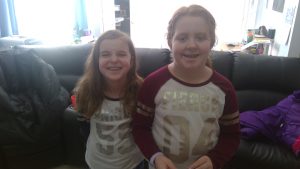 Then there are my baby girls. The twins, Erin and Jadin. Even though they are twins, they couldn't be more different, and that is one of the things I love about them. They are each their own person and are allowed to explore their own desires. Erin is passionate about essential oils, art, and mixed media. Jadin loves all things computer related and programming. They are working on setting up their own online business where Erin crafts bath and body products to sell and Jadin designs the website. I am excited to see where they go with this.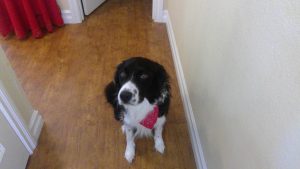 And finally, there is Max. We've had Max for 2 1/2 years now. We got him for Andre' after Odie the cat disappeared. He has been a great joy and comfort for everyone in the family. Recently he has learned to herd the chickens back into their pen (without "licking" them) and frisbee tricks thanks to Andre's patience to work with him. He is an awesome dog who brings out the best in all of us.
And that's our family. We're a little bit crazy, a little bit loud, and have a whole lot of love to share.